Communication with Arduino from Linux
In my previous article, I wrote how is possible to send commands from Linux to Arduino. There is one more possibility of communication of Linux and Arduino, this program CuteCam, it is available in the repositories of Ubuntu and other Linux-distro.
This program looks like this: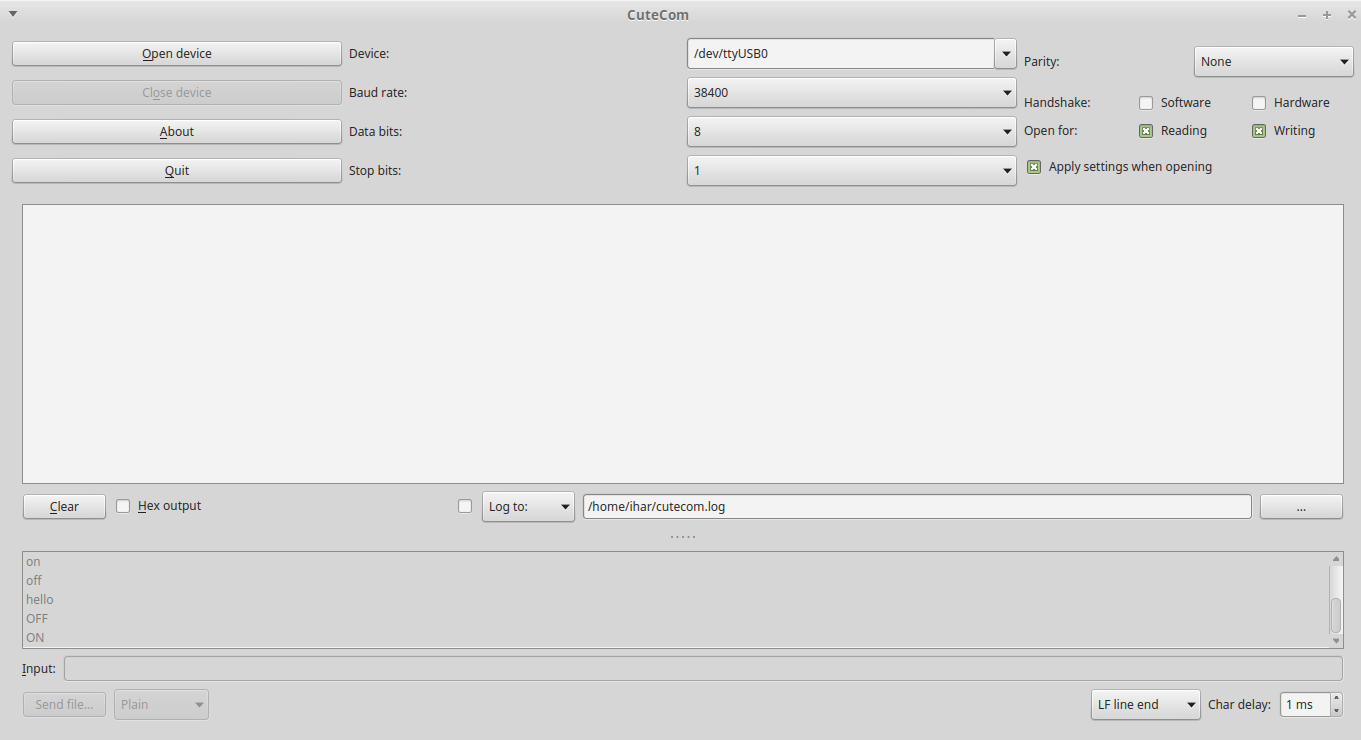 Working with him is very simple. We indicate the desired device, if it is not in the list, then it can be typed manually. Then specify the speed and parameters and click a button "Open device". In the window we see the data that came from the device. In the input field at the bottom, we can print a string of characters that are transferred to the device.